Library and Educational Services
(LES) is a small family company that has currently been in business for 35 years. They are a wholesale distributor who sell directly to resellers, schools (including homeschoolers!!), churches, missionaries, libraries, and licenses daycare centers. They offer up CDs, DVDs, and books in line with Christian morals and values.
Recently members of the TOS Homeschool Crew were allowed to chose any two videos to review from the
Go Science
series.
Go Science is a series of six volumes covering various scientific topics. They are authored by
Ben Roy
who also hosts the videos. Mr. Roy is a former elementary and middle school teacher as well as a former Teacher of the Year. Mr. Roy brings his enthusiastic view of science to the screen while engaging with a live audicence of children in order to teach science.
Each volume sells for $8.97 on the
LES website
or you can purchase all six volumes for $47.95. The videos are geared for children ages 5-11. However, after watching them with my boys, I would say younger is probably better.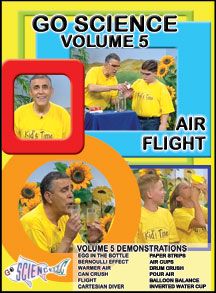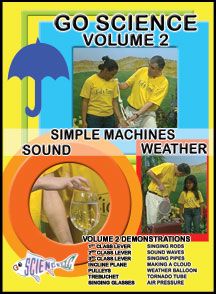 I did enjoy how Mr. Roy points everything back to God. I also liked how each experiment was a short segment. Long enough to get the point across but it didn't saturate the kids with why - perfect for that age range. It gives them a great basis to build on to find out more. The short segments also make it good to use these as a supplement while studying the concepts. A great hands-on addition.
Be sure to head over to the
TOS Homeschool Crew blog
to see what other Crew members had to say about the videos they reviewed.

Disclaimer: I was not paid for this review.
All opinions shared are my own. TOS Crew Members are given the product free of charge in exchange for our unbiased opinion of the product.