One of the biggest skills that homeschooling parents stress about is teaching their children how to read. This is one of the key skills a child needs in order to become a more independent learner. I'm now working on teaching my third child to read. For each boy, I've used different things. I really wish I had
Reading Eggs
for the older two.
Reading Eggs
is a neat online program that helps children gain the necessary reading skills. It's designed for children ages 4-7. While my youngest son is now eight, he's just beginning to read. He
loves
this program. The program is designed to be used with children with no reading skills at all. However, you can also use it with children who know have some skills. Reading Eggs also has another area called
Reading Eggspress
which is designed for children ages 7-13. This section is designed to help those who already know how to read but helps them develop more skills.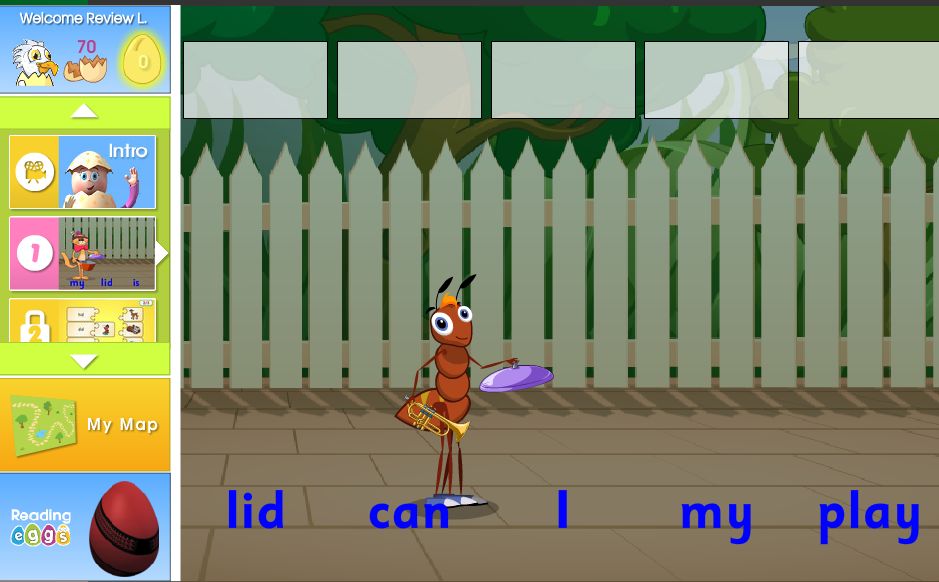 Your child works there way through a "map" and gains skills as they do so. At the end of each map, they complete a quiz. Parents receive an email with results so that they can see how their child is doing. There are games, songs, and puzzles - making the learning fun. Your child also collects "golden eggs" as they complete lessons. They can then use them to purchase games as rewards. There are 100 lessons currently developed and more on the way.
On the parents dashboard, it shows the progress of the child including the number of lessons completed, how many golden eggs they have earned (my kiddo needs to go use some of his up!), estimated reading age, how many phonic skills learned, and how many sight words they have learned.
Reading Eggs
can be purchased for $75 for a one year subscription (a second or third child can be added for 50% of that cost at the time of the initial subscription). There is also a six month subscription option for $49.95 (again, a second or third child can be added for 50% of that cost at the time of the initial subscription).You can also purchase monthly subscriptions for $9.95.
There are also free activity sheets that correspond to each lesson that can be be printed out to help reinforce the lessons.
Book packs, activity books, and flashcards
can also be purchased to help reinforce the online learning.
My eight year old has been using this program almost daily. It's one of his favorite things to do right now. I love that even though he thinks he's getting some fun computer time, I know that he's learning. It's a win-win situation for me. This is definitely a product we'll be continuing to use.

Disclaimer: I was not paid for this review.
All opinions shared are my own. TOS Crew Members are given the product free of charge in exchange for our unbiased opinion of the product.