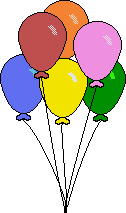 I
mentioned last week
that my blog has hit a couple of milestones. I've surpassed my 1,000th post and I have just over 100 followers. While it only took me five years of blogging to get this far, I still thought it worth celebrating. Don't you?
So in honor of all things Berry Patch, I will have five different giveaways this week. All are things handmade by me. Pretty cool, huh? Yup, no sponsors on this one - just little old me.
If you want to see what they are, be sure to check back each day this week! I will have multiple ways to enter. See you Monday!