Many times over the course of our homeschooling, I have wondered if I should be doing more for "literature." It seems like we should be reading lots of books (check) and discussing them (um, partial check) and learning
concepts
from them (no check at all).
Bright Ideas Press
has some interesting literature guides and I was recently given the chance to review three of my choosing. They have over 40 to choose from.
The literature guides are actually part of the
BIP's Illuminations
curriculum. However, they can be purchased separately and used on their own.
I chose to look at the literature guide for
Twice Freed
($14) which apparently is no longer available for individual purchase as well as one for the book of
Acts
($10) and the book of
Esther
($10). All are sold as ebooks with instant download.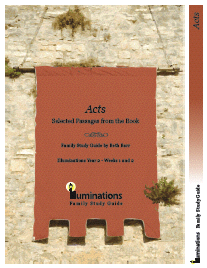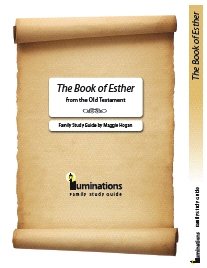 What I liked:
The cost was reasonable. The guides are very thorough. There is a set schedule set out that tells you want to read each day and what to discuss. We were reviewing "Family Bible Study Guides" so there are ideas for hands-on information for both younger and older children. They are short and meant to take only two weeks to complete. All of the printables are included as well as answers.
What I didn't like:
While these are sold separate from the Illuminations curriculum and can be used without it, many times reference is made to reading that would be done as part of the Illuminations program including background information. The reading schedule was too much for a mom reading aloud to three boys. These would work great for independent study for older children. While they work okay with younger ones, I found that they were best suited for older children (grades 5-6 and up). It's more teacher intensive to use with children grades 4 and below.
Overall I
did
like these guides. They filled a need I had very well.
If you'd like to see what other TOS Crew members are reviewing from Bright Ideas press (there was a variety of items reviewed - including Illuminations as a whole curriculum), please be sure to head over to the
Crew blog
.
Disclaimer: I was not paid for this review.
All opinions shared are my own. TOS Crew Members are given the product free of charge in exchange for our unbiased opinion of the product.