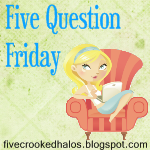 1.
Do you think cursive writing is overrated? (Schools in Indiana have now voted to take teaching cursive writing out of their curriculum.)
Not at all. I really think schools are doing students a disservice by not teaching handwriting/penmanship whatever they want to call it. While technology has really begun to make such things seem necessary, I feel there will be many times when it will be more needed than people realize. My boys will be learning it here at home.
2.
Do you still use a pocket calendar or notepad or do you keep your info on your smart phone?
If I had a smart phone, yes, it would be on there. I only use Google calendar so it's really hard to plan anything away from my computer. If I know I'll need it, I can print it. Otherwise my brain resides online!
3.
What 3 things would you save if your house was burning down? (family & pets are already safe)
Photos and all albums and miscellaneous photos scattered here and there. I really need to work on digitizing as much as possible! My external hard drive as I back up most things on there. And lastly, my mom's ashes that I have in a heart on my entertainment center.
4. C
ountry
Mouse or City Mouse, err Person?
Country mouse all the way! I have lived in a city briefly (about a year) and while I do admit to the loving the convenience of it, I much prefer the country hands down. I could see me living in an urban suburb perhaps - close but not too close - but I know I'll never be moving any time soon so it's a good thing I love the country!
5. I
f you could pick ANY reality show to go on, which would you pick?
It would be a toss up between Biggest Loser or American Idol.