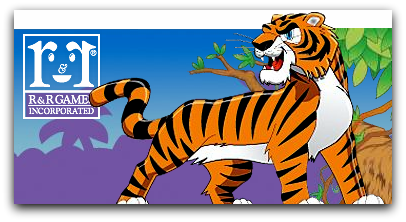 We love to play games in our family. I especially love finding games that we can all play together
and
have fun at the same time. That's not as easy as it sounds given the age range of the five of us. I was pleasantly surprised to try out a game from
R&R Games
called
Pig Pile
($15.95).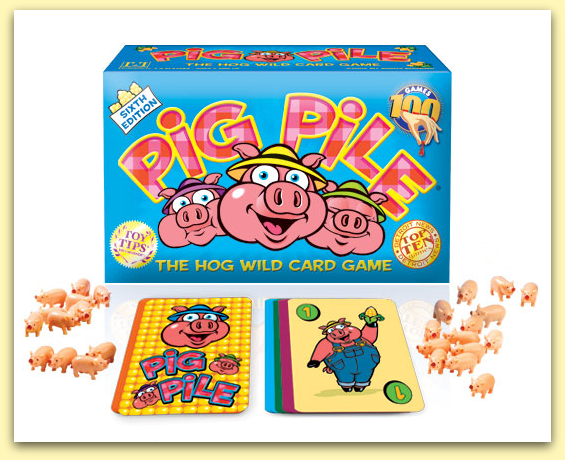 The game comes with 80 cards, 40 pink pigs, and illustrated instructions. It's designed for ages 7 and up and for 3-6 players.
Shortly after it arrived I realized we'd have some downtime between activities while we were in town. I quickly packed it up and took it along. I figured it would be the perfect time to try it out.
We definitely found there was a learning curve and I would probably tweak things a bit for future play to shorten the game a tad. The rounds you play can be quick. The goal is to get rid of all your cards by matching the face value or exceeding it. There are also a number of "specialty" cards in the deck that allow you to skip players, "wash" the deck (i.e. remove the discard pile and start over), wild cards, and more. You win the pigs by winning rounds. The one with the most pigs at the end wins.
Having said that though, this is a fun game and one we all enjoyed. We did find that the more people playing, the more fun you have. While it's easy enough to play with three players, having four or more makes the play faster paced.
Right now
R&R Games
is allowing me to share a fantastic coupon code with my readers. If you use
CREW20
when you make a purchase, you will receive 20% off your purchase on their website and it is good until December 31, 2011. Thinking about Christmas yet? R&R Games has a lot of great games to chose from.

Disclaimer: I was not paid for this review.
All opinions shared are my own. TOS Crew Members are given the product free of charge in exchange for our unbiased opinion of the product.