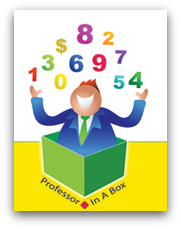 My oldest son (age 15) and I were very excited when we found out we would be reviewing the newest offering from
Professor in a Box
-
Principles of Marketing
($119.99). Last year through our 4H club the children were able to participate in an entrepreneur class. This was obviously a very brief class and it had to fit all ages of children since 4H covers ages 9-19. However, it was fun and they kids learned quite a bit - including a whole class on marketing. The culminating event was going to a few craft fairs in order to sell the products they had created.
The
Principles of Marketing
course is taught by Dr. Julie Pirsch, Ph.D. who not only has worked in the marketing field but has taught at the university level as well. She has taken what she has done in a classroom setting and translated to an interactive Power Point presentation on DVD-ROM.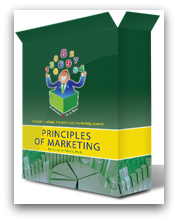 The course is contained on a single DVD designed to work in your computer. There are 19 chapters that break out to 26 lessons (some chapters take more than one lesson to complete). Also included in the course are chapter quizzes and unit tests. A lesson plan form breaks it all out making it very simple to follow. There is also a link to
supplemental online material
that rounds it all out.
B15 has always had the "business-bug" and I thought that this program would be a good fit for him. He struggled with it at the beginning and was a bit nervous to try it when he realized it was designed for college students. The back of the case states this: "This course is a challenging college level course in Principles of Marketing similar in content to the first marketing course taken by all students in university and college schools of business across the country." However, he missed this: "Any high school level student (or above) with basic reading skills can handle this course."
He also somehow did not start the interactive part of the slides and thought he had to read the lectures view the handouts. That is not the case. Dr. Pirsch actually does each lecture as a voice-over while you follow along with the slides. He liked this aspect a lot. I liked that the quizzes were included in the slides as well making them interactive and easy to do.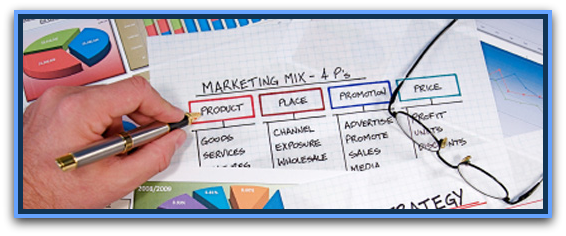 Overall I thought this to be an excellent course and we will continue using it this year. In fact, I'm sure my hubby and I will also be going through it either with B15 or on our own. Dr. Pirsch is knowledgeable and makes learning marketing interesting and fun.
You can view
Chapter 1
(click on "view sample chapter)
on the website in its entirety if you'd like to see how the lessons work.

Disclaimer: I was not paid for this review.
All opinions shared are my own. TOS Crew Members are given the product free of charge in exchange for our unbiased opinion of the product.