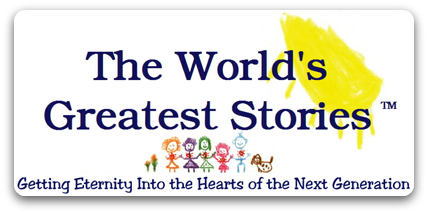 As a family we really enjoy listening to audio books. We own quite a few and I'm always looking to add to our collection. We live at least 30 minutes from anywhere so needless to say we do a lot of driving. We were thrilled to have a chance to listen to Volume 1 from
The World's Greatest Stories
.
George W. Sarris is the storyteller. He uses his accomplishments as an actor, narrator, and spokesman to help being the written word of the Bible to life. But let me clarify....these are not retold Bible stories. They aren't even a paraphrase. Mr. Sarris has simply dramatized the actual biblical text. He tells the stories word-for-word in a dramatic way.
There are currently six volumes available:
Volume 1 - The Prophets
Volume 2 - The Life of Christ
Volume 3 - Beginnings
Volume 4 - Joshua and Esther
Volume 5 - Joseph and His Brothers
Volume 6 - Defeating Giants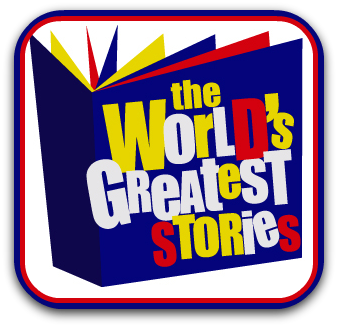 We received Volume 1 which contained the following stories:
The Blazing Furnace - Daniel 3
The Handwriting on the Wall - Daniel 5
Daniel in the Lion's Den - Daniel 6
Elijah and the Prophets of Baal - 1 Kings 17-18
The Prophecy of Jonah - The Complete book of Jonah
Each volume can be purchased for $7.95 and come either in the NIV or KJV translation. We reviewed the NIV translation.
We really enjoyed this CD. Mr. Sarris does a
fantastic
job making the Bible come to life. I really liked how simply he used the Bible
as written
. He doesn't change it in order to make it more "child-friendly." Most important - my boys enjoyed it as well. I would highly recommend this product and look forward to adding more to our audio collection.
Be sure to head over to the TOS Homeschool Crew blog to see what other crew members had to say.

Disclaimer: I was not paid for this review.
All opinions shared are my own. TOS Crew Members are given the product free of charge in exchange for our unbiased opinion of the product.