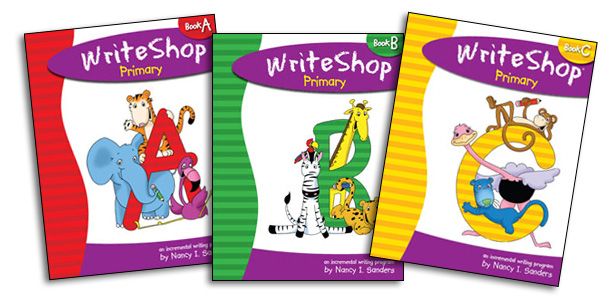 I have been hearing about
WriteShop
in my homeschooling circles for quite some time. I've only heard good things about it and it's been on my "to try" list for quite some time. I've discovered that writing is a hard concept to teach - even if you are a good writer. Finding a product that helps breaks those components down into easy and manageable steps as well as being completely understandable to both the teacher and student is hard to find.
Helping students to write well
is one of the most daunting tasks facing teachers
I simply couldn't agree more.
As a TOS Homeschool Crew member, I was given my choice of one of four
WriteShop Primary levels
. I ended up trying WriteShop Primary Level B.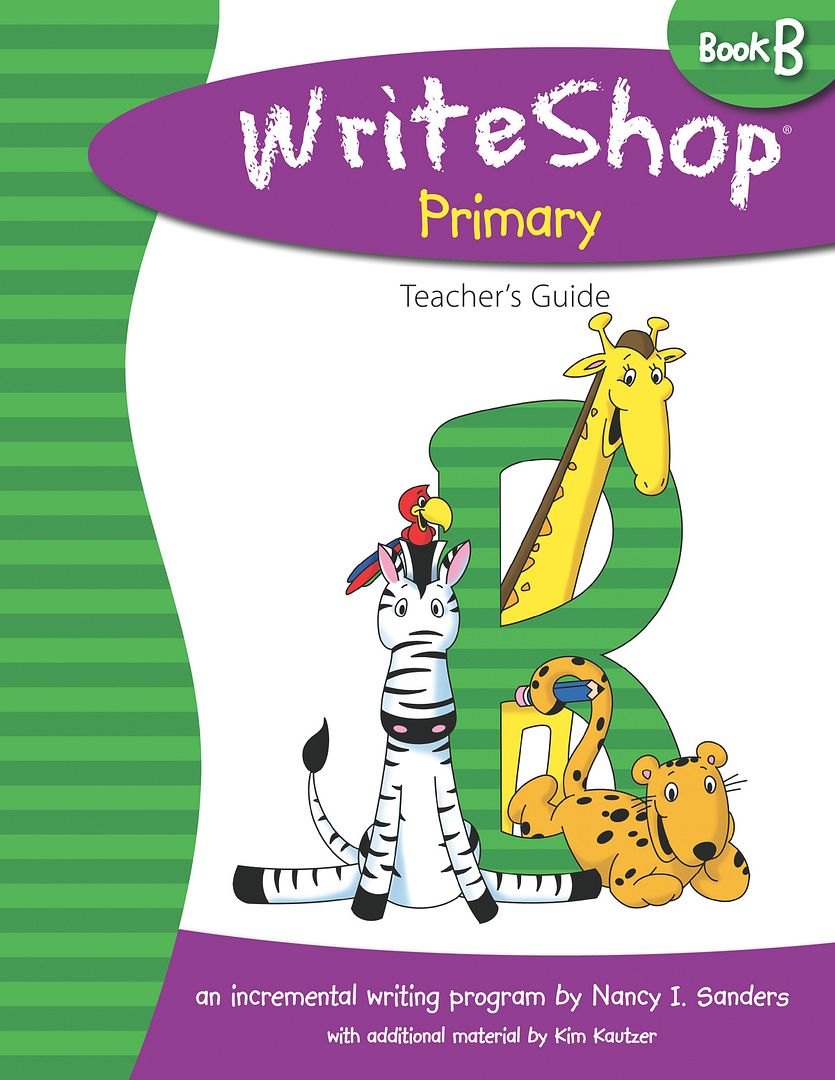 Level B is designed for students in first to second grade or a "reluctant" third grader, so for about ages 7-9. My plan was to use this for both my eight year and eleven year old sons. As I mentioned, writing is a tough skill to teach and both boys needed some help in this area. While my middle son is above the age/grade level recommended, I felt he could benefit from the foundational instruction provided.
I reviewed the eBook version of Write Shop Level B. I received the
Teacher's Guide
($26.95) - you cannot do this program without this book - it's the key to the program - as well as the
Activity Set Worksheet Pack
($4.95). Both can also be purchased in print versions. The
Teacher Guide
is then $29.95 but the Activity Set Worksheet Pack is the same price.
Level B covers the following writing areas:
Writing a Letter
Standard Spelling
Acrostics
Poems and Nursery Rhymes
Fairy Tales and Predictable Stories
In the News
Writing with Humor (Voice)
Problem and Solution
Character and Setting
Story Organizers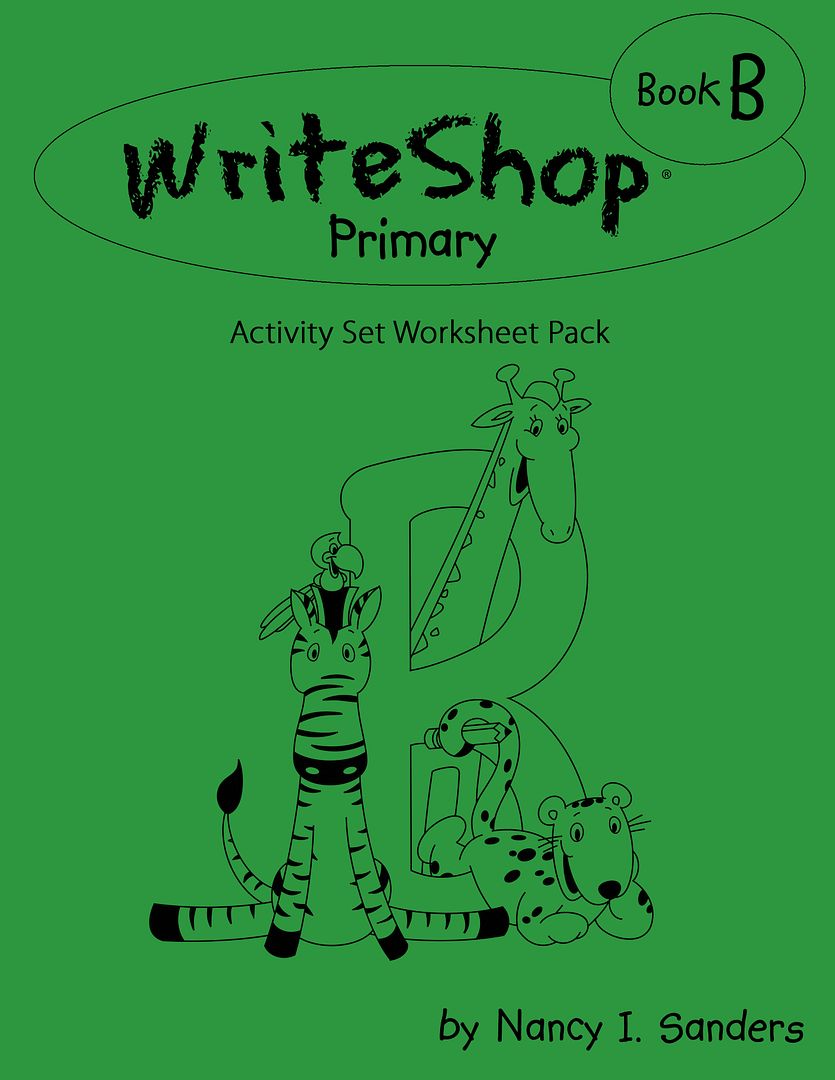 You can check out the
Scope and Sequence
for the entire Primary Level writing books on their website. You can also see a sample of Lesson B
HERE
.
This is not an "open-and-go" type of book - at first glance. There is quite a bit of teacher prep that needs to be done in my opinion. Since we were starting in the middle of the series, there were also a number of things I needed to do in order to be "caught up" so to speak. By this I mean, items that would normally be created while using Level A, I had not done, so I needed to be sure to have these ready in order to effectively use the program. It simply added to the prep time. I find that this is a personal struggle for me - lots of teacher prep time - and this program seemed to have more than I like.
Having said that, I did appreciate the "Planning Your Schedule" section in the Teacher's Guide. This even included a sample schedule. This was a huge help to me in planning out our lessons. I especially love it when curriculum writers include planning guides. This is a huge time saver for folks like me who do not enjoy lots of time spent on planning. The planning guides even include how to teach multiple children at different levels. This is another huge bonus to me considering the age/grade span of my boys.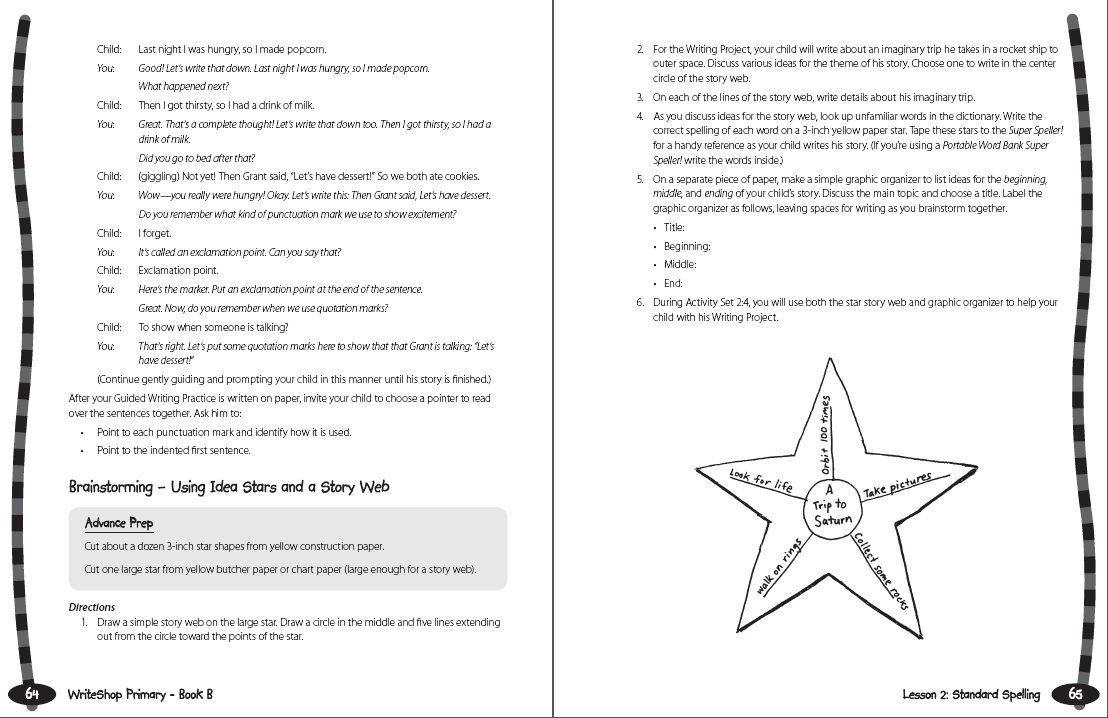 I also really appreciated all the "getting started" tips. This included everything from how to set up a writing center to the supplies you need in order to effectively teach this level of WriteShop.
And even though I do not like a lot of prep work for a program (I'm really an "open-and-go" type teacher), WriteShop does take you
step-by-step
through the process of teaching their program. Once you invest the time on how this program works, it is relatively easy to implement and use.
Each lesson is laid out for you and even tells you which activity to do and lists all the supplies needed. So once the initial time investment is made in to all the "how does this work," it becomes an "open-and-go" program - which I really do like!
While teaching my boys to write is still
hard,
I'm finding it a bit easier with WriteShop.
Interested in trying one of the
elementary WriteShop products
(Primary Levels A, B, or C or Junior Level D)? Use code
CREW15
and you'll receive 15% off your purchase including eBooks. This coupon is valid through June 15, 2012.
Be sure to head over to the TOS Homeschool Crew blog to see what other Crew members had to say about this product. Crew members reviewed various levels from the entire
WriteShop elementary line
.

Disclaimer: I was not paid for this review.
All opinions shared are my own. TOS Crew Members are given the product free of charge in exchange for our unbiased opinion of the product.