Over the last few years I have shared my struggle with math and, thus my children's struggle with math. It's hard to teach a subject one is not comfortable with. However, it's important to learn the facts, the building blocks, or the basics if you will, of math in order to understand it. Then build upon that to become comfortable with how to manipulate the numbers. People who are comfortable with numbers will tell you it really is that easy. I've yet to see that in my own life. Although, now that we have been homeschooling for over ten years, it is becoming a bit easier to maneuver the "math-world." After all, I have had a lot of practice teaching it to date.
IXL
is an online math learning site for children in grades pre-kindergarten all the way up through Algebra. The site follows state standards. In fact, there is even a link on the site in order for you to look up the standards for your state so you can be sure your child matches up, if that is your desire.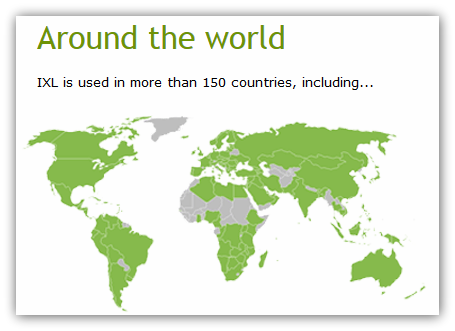 It was easy to implement IXL in to our daily routine. In fact, as Schoolhouse Crew Review members, I was given a one year subscription for up to three students. This, of course, worked perfectly for me since I have the three boys. Setting up the account was painless and we were using it within minutes.
I really enjoy the fact that I can log on myself and check on the boys progress. IXL has detailed reports that allow me to check to see how the boys are doing. It breaks it down and tells me not only how many minutes total they have been working in IXL, but also the skills they have mastered or even those they need to improve upon.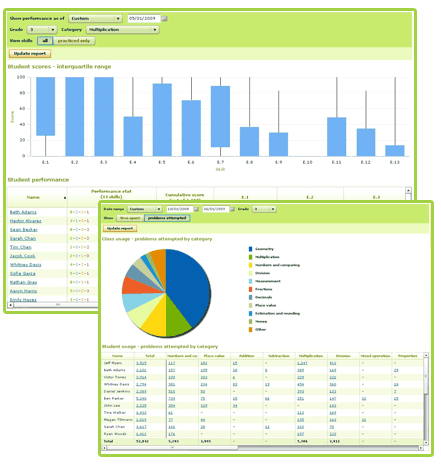 Another fantastic feature for me, is that the lower levels preK through 1st grade, also has an audio feature. If the child clicks on the speaker, the problem is read to them. That makes it super easy to use for younger kids. Since my youngest isn't a fluent reader yet and is still mastering some of the first grade skills, this was a very nice feature to have.
IXL offers two subscription options - one for parents and one for schools. You can check out the infographic below to see what the cost would be to join for a month or a year. You can even hop over to the
IXL website
and try it out. They allow you to do 20 problems a day for free. This is a great way to see how your child will like it before you join.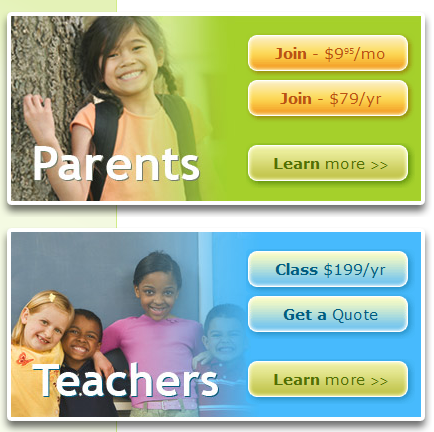 As I mentioned above, math is not a favorite subject around here. However, none of my boys balked at using IXL math. While I can't say they enjoyed it, it was
math
after all, I do know they did not dislike it. A bit of enjoyment may have crept in, but they wouldn't share that with me. I love how I would get weekly emails sharing how much they had been on the program. It made me aware that they all needed to increase their time on the website! I was also notified when they won awards and completed a certain number of problems. I found the communication very helpful as it made it easy to hold them accountable for their assignnment. This is one program they will be continuing to use.
Be sure to head over to the
Schoolhouse Review Crew blog
to see what other Crew members had to say about IXL Math.
Disclaimer: I was not paid for this review.
All opinions shared are my own. Schoolhouse Review Crewmembers are given the product free of charge in exchange for our unbiased opinion of the product.