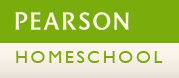 I have to be honest. I was somewhat hesitant to try out enVision Math by Pearson Homeschool. You may be wondering why. At least I
hope
you are wondering why because I'm going to share that right now.
Pearson Homeschool
is a division of Pearson Education, Inc. Pearson Education, Inc. is a supplier for many school districts across the country.
To me this means one word....
textbooks
. Now, I've never been a textbook type person. Oh don't get me wrong. I'm a proud product of public school education and I know how to read a textbook. However, teaching from one? That's a whole different ballgame.
Pearson Education has recently started a homeschool division in order to help homeschooling parents across the nation.
Now I feel I need to say this....homeschooling does not necessarily mean your homeschool should look like the local public school.
However
, if that is what you are comfortable teaching and your child learns well that way, than by all means, you'll want to check out Pearson.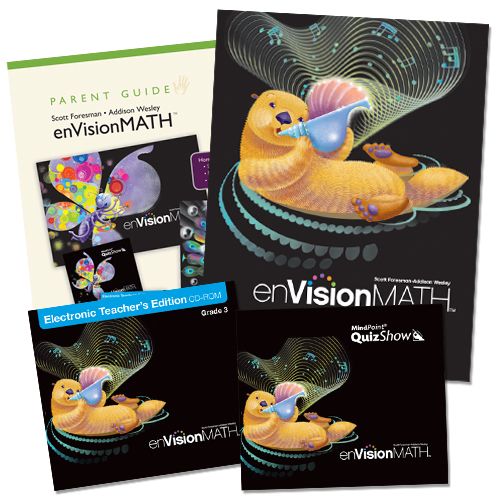 I was able to use their
3rd Grade enVisionMath product
. Included in the bundle were a traditional student textbook. The teacher guide was an interactive CD-ROM.There was also a second CD included - the MindPoint Quiz Show which allows students to practice what they've learned in a fun and interactive way.
This bundle will sell for $99.99
.
Unfortunately, I just was unable to make this work for us. We are not a traditional textbook type homeschool. I'm very eclectic in our teaching and I just couldn't wrap my brain around how this worked. I even tweaked it - as all homeschoolers are want to do - and still couldn't make it work effectively.
However, I did like the colorful illustrations and the added informational blurbs. I especially like the fact that the teacher edition is digital. This also means that all the worksheets and extra printables are included which makes it easy to print off what you need. I really think
all
curriculum would benefit from going that route.
Be sure to head over to the
Schoolhouse Review Crew blog
to see what other Crew members had to say about the Pearson Homeschool products they reviewed.
Disclaimer: I was not paid for this review.
All opinions shared are my own. Schoolhouse Review Crew members are given the product free of charge in exchange for our unbiased opinion of the product.