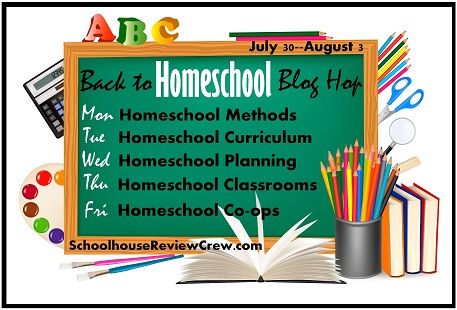 I fear that I will be in a minority today. I have heard many folks singing the praises of homeschool co-ops over the years. This will be my 10th year homeschooling and in that time they have grown to become a large part of the homeschool community. Many people complete all of their schooling via a co-op. Some use them for just a subject or two. Me? I've yet to find one that works and works well enough for me to want to use it often.
I began home educating so that I would be the biggest influence on my child. While I may know the people teaching at a co-op I attend, I have to be sure whatever influence they exert over my child's education is what I would want for my child.
I also need to evaluate time. One of the things that pushed me towards homeschooling was learning that my child would spend 40 hours of their waking hours a
week
at school rather than with me. I had just quite my job to stay home and "raise" my children. If they were gone the majority of the day at school, that wouldn't happen. I live in a very rural part of the state. So it most likely will be at least a 30 minute if not a 60 minute drive
one way
to get to a co-op. If the co-op is half a day, then I loose a whole day of being home and teaching.
If I am going to loose a whole day at home teaching my kids, then I also need to look at what is being offered. Does it enhance what we are learning? If I am teaching, how much time will I be putting in to preparing? That is all time taken away from what we'll be doing at home.
Over the years I have discovered that for us, the best co-op method is
small
as in one or two other families only. It needs to be informal. It needs to fit a need I have currently.
The most successful co-op I have done is one just with my sister. She has one son. One year we got together every other week. We week would be at her house (an hour away) and one week would be at mine. We studied a lot of music and art together. For music we would learn about two different instruments each week. If we had access to the instrument, we brought it out for the kids to use and play. If not, we used a lot of YouTube videos to show others playing it.
We also did a study on a composer or two each week as well. We used various resources for all. For art we did a study on an artist and tried to find a hands on activity since we were teaching all boys. We used two video teaching series from Barry Stebbing for
art instruction
and for
art history
. I really enjoyed both.
This worked because it was just the two of us, my sister and I, teaching. I taught art and she taught music. There were only four students, my three boys and her one. It was subjects we wanted the boys to learn about but would let slip. Since we were accountable to each other to be ready, the boys had a great art and music education this particular year.
I have also done a mini-science co-op with a few others families. We got together every week for 11 weeks to do
just
the Apologia Biology experiments together. Two other moms and myself taught all the younger siblings ages 5-11 using Considering God's Creation while the other moms and all the high school level kids did the experiments. The rest of the course was "on-your-own." This worked because it was short and filled a need.
Every time I see the large co-ops, I am tempted. Then I remember that it's just not usually a good fit for us. I started this homeschooling journey in order to teach my children. I wanted to be the biggest influence and I wanted to be home. I guard our "at home" time fiercely and I'm looking forward to having
more
of it once we move in a few months.
Having said all this though, I am planning another small co-op (just two other families - five children total) for the fall. We'll be working out way through Apologia's General Science course and will again do the book work at home, but come together to work on the experiments.
I know I am in the minority on this topic. I also realize there are probably some fantastically wonderful co-ops out there, but I have yet to find one that makes me want to dive in feet first.
Hop on over to the other
Schoolhouse Crew blog
to read more about Homeschool Co-Ops.