Earlier this year TOS Crew members reviewed
various books for
AIMS Educational Foundation
. AIMS is an acronym for "
A
ctivities
I
ntegrating
M
ath and
S
cience." The AIMS Educational Foundation was begun in 1981 with a grant from the National Science Foundation. The purpose was to create hands-on materials to help teach math and science.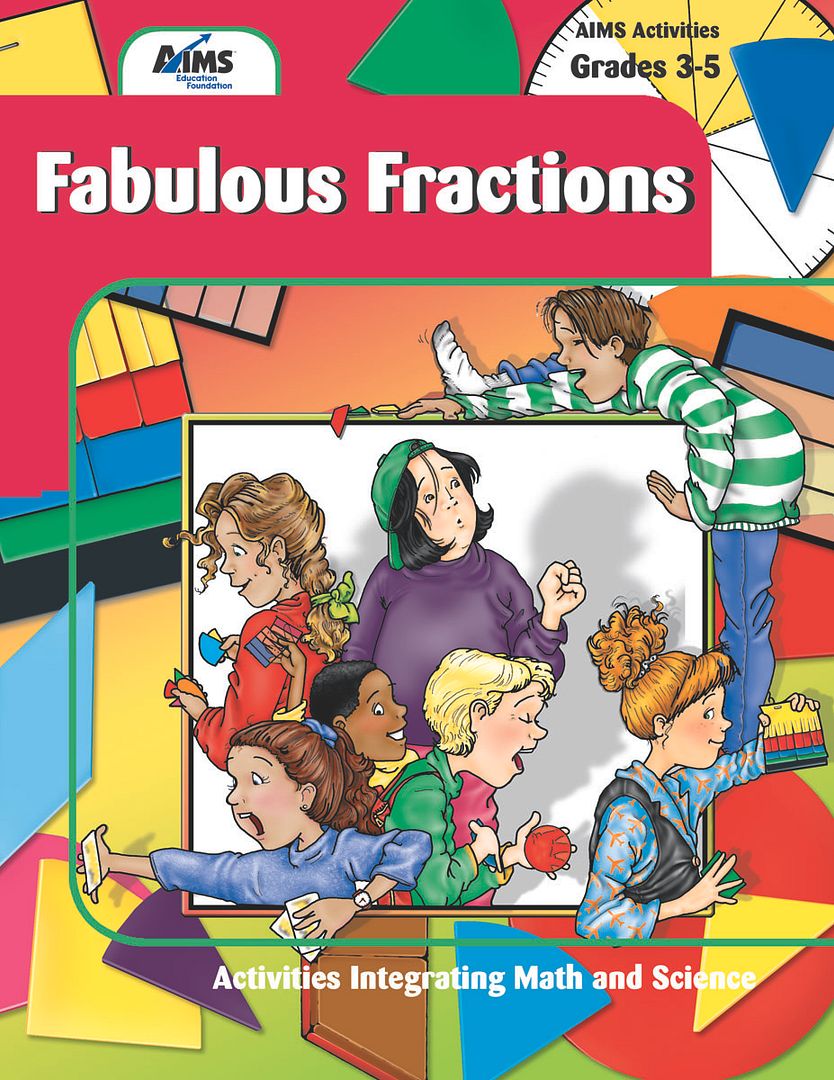 The book I received was called
Fabulous Fractions
($21.95) and worked to help make the concept of fractions, which can be difficult for some students to understand, fun and easy to learn. Included with a copy of the book, was also a set of two of the "
fractional transparencies
." ($14.95 for a set of five)
There are 22 hands-on activities included in the 120 pages of the book. The book is geared for children in grades 3-5. You can see
a sample of the book
on the website that includes the table of contents as well as the first few pages of the book.
There are definitely things I like and dislike about the book. I really like how it's all hands-on activities. It takes math and makes it concrete. We already use a math program that uses manipulatives and I find it makes it easier for my boys to learn that way. Being able to have a concrete way to learn an abstract idea, helps to cement the learning.
We are just starting to get in to fractions so this was a good fit for us. It made a subject that is not a favorite of my boys a bit easier to bear. Anything that makes learning math fun, is a good thing in my book.
However, this book is geared for a classroom environment. It's sometimes difficult to translate that to a homeschool with only one or two students using the book. However, I do think this would be a great book to use in a homeschool co-op setting.
Be sure to head over to the
TOS Homeschool Crew blog
to see what other crew members are saying about the books they received from AIMS Educational Foundation.

Disclaimer: I was not paid for this review.
All opinions shared are my own. TOS Crew Members are given the product free of charge in exchange for our unbiased opinion of the product.